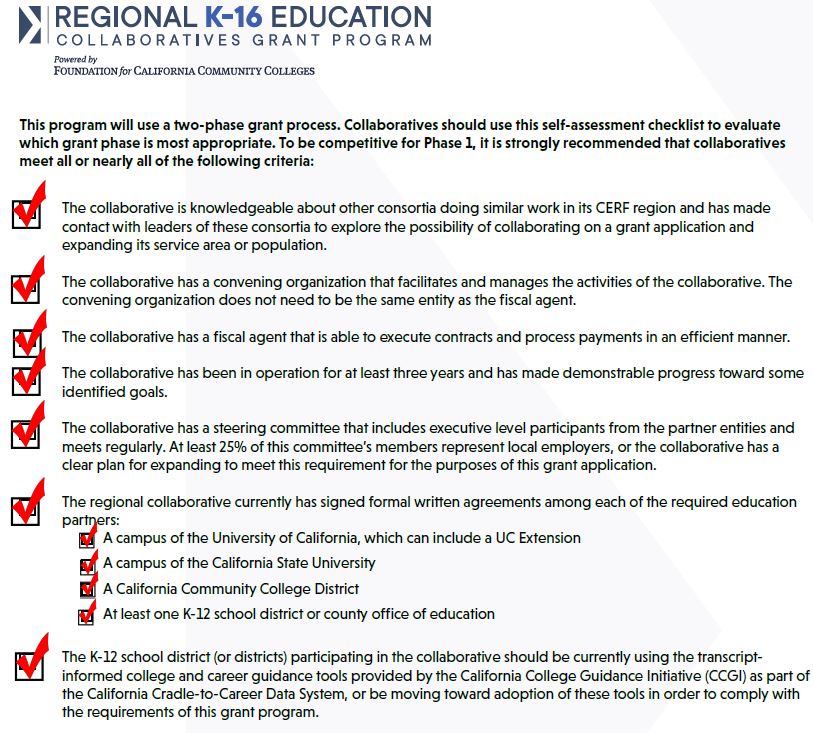 Shasta College, as lead agency representing the north state CERF region, submitted an application on April 30th for the Regional K-16 Education Collaboratives Grant Program! North State Together, sponsored by the Shasta College Foundation, is named the convener.
Building on North State Together's collective impact work, this project would expand our regional framework that incorporates education, community, workforce, and employer engagement to support equitable educational and economic opportunities for students. If awarded the $20 Million, it will enable North State Together to expand the scope of its collective impact work across our entire north state region, adding Lassen, Butte, Sierra, Plumas, and Glenn counties to its original 5-county network, and launching the Remote K-16 Education Collaborative.
North State Together would like to the thank our current county network teams, the five new counties who signed on to scale our successful cradle to career collective impact model, SCAILE, our amazing regional grant writing team, and all of the collaborative partners who wrote letters committing to creating a better future for our region. All of you made this short-turnaround grant application submission possible! We look forward hearing whether we are awarded so we can support you to create streamlined, equitable pathways from high school to postsecondary education and into the workforce.
It is anticipated award announcements will be made Friday, May 20, 2022.  For more information visit, https://northstatetogether.org/k-16-education-collaborative/.