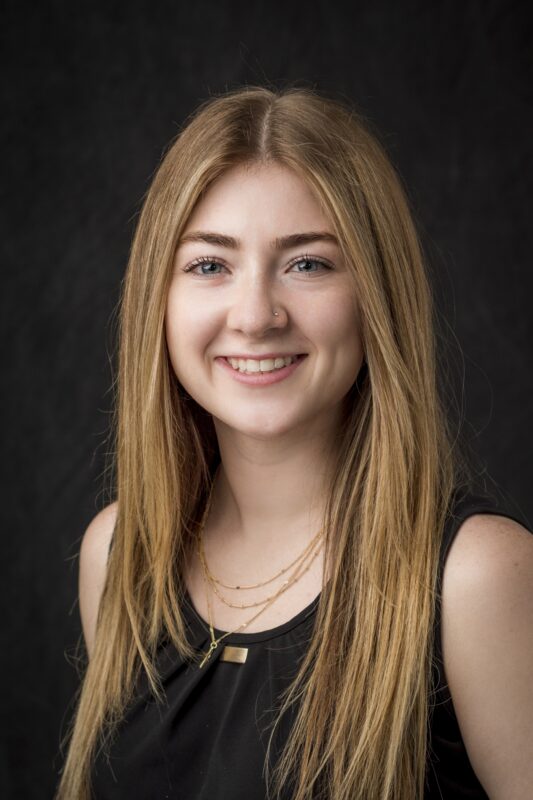 Michaela Hamill joined North State Together's team as a coordinator in 2022. The primary mission of North State Together is to support the cradle-to-career objectives of our county partners, with the goal of increasing the education and career attainment of our North State students. Through the generous support of The McConnell Foundation, North State Together began as the backbone support for five county networks: Expect More Tehama, Reach Higher Shasta, Trinity Together: A Cradle to Career Partnership, Advancing Modoc Youth, and Cradle to Careers for Siskiyou. After receiving the Regional K-16 Education Collaboratives Grant in 2022, North State Together extended its reach to include county networks in Lassen, Glenn, Butte, Plumas, and Sierra counties.
Michaela began her career at Shasta College as a Student Success Facilitator in the Admissions & Financial Aid department, where she assisted students in enrollment processes and lead the Outreach Project and Shasta College Promise Program. Before working at Shasta College, she was a full-time manager at The Aquarium & Pets and full-time student. Michaela attended Shasta College as a student from 2016 to 2019 and received her Associates of Arts in Social Sciences. She then transferred to Chico State and received her Bachelor of Science in Parks & Natural Resource Management in 2021. Throughout her college and work experience, she realized her passion for education and student success. She's excited to bring her skills to North State Together to make a positive impact on our community and improve educational outcomes in our region. She strongly believes education is a powerful tool in improving people's lives and should be accessible to all populations.
In her free-time, you can find Michaela outdoors – hiking, kayaking, camping, or traveling to new places. Michaela also enjoys spending time with her friends, family, cats, and attending or volunteering for her church.