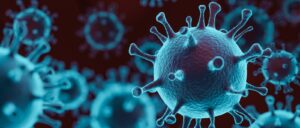 Dear North State Community,
It is hard to believe all that has changed in such a short amount of time. With the rest of the nation and the world, we have been reeling with the fast-paced turn of events as we all manage the national health pandemic created by the exponential spread of COVID-19. Like most other places, our staff at North State Together is working remotely, and we are finding new ways to be in community, to be together, and to uphold one another and our work.
The collective impact model is a framework which calls upon different actors in the impact ecosystem – government, business, public health, nonprofits, philanthropy, and other community stakeholders to collaborate in a structured way towards solving a specific social problem. As this novel virus emerges in the North State, we are called upon to collectively implement community mitigation strategies in order to slow the transmission of disease and protect our at risk community members and critical infrastructure workforce. Our county collective impact networks will be needed now more than ever to address the impacts of the current pandemic as well as the aftermath when we begin the process of recovery in our region.
This is a challenging time to be in education. I commend all those who are working tirelessly to see that our students across all levels of the educational pipeline are served during the current shelter-in-place order through enrichment opportunities in our K-12 system and online distance learning at our community colleges. The North State Together backbone team is here to support you and your county networks during these unprecedented times. We have established a regional COVID-19 website which will continually be updated to provided guidance, data, and online resources to keep you informed and help you to make data-driven decisions. northstatetogether.org/covid19.
I know the dedication and inventiveness you bring to our communities will enable us to navigate these hardships. We encourage you to reach out to the North State Together backbone team if we can further support you. We are all in this, together.
Sincerely,
Kevin O'Rorke
Chief Executive Officer
North State Together
"No single organization, no matter how powerful or innovative, can tackle future challenges in isolation."
Last Updated January 5, 2021 @2:06 PM