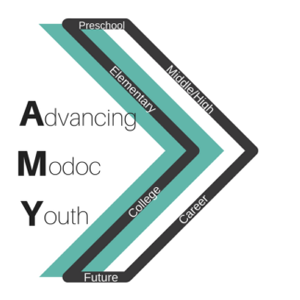 Modoc County has formed Advancing Modoc Youth (AMY). Advancing Modoc Youth is composed of leaders from the Modoc County Office of Education, Modoc Joint Unified School District, as well as leaders from local community organizations, government agencies and the business community. Current Workgroups focus on: Kindergarten Readiness, 8-9th grade transition, Career and College development, Surprise Valley, and Tulelake area.
MISSION: Advancing Modoc Youth inspires community collaboration in order to facilitate social mobility for youth (fetus-26) and strengthen our local economy while preserving our Modoc identity.
INVITATION: Join us virtually at our next Executive Committee meeting: Friday, May 21st, 2021 from 1-3 pm! Or get involved with a Workgroup in your area of passion. E-mail AMY Coordinator Tanja Ramming at: tramming@modoc.k12.ca.us to receive information and invitations!  Click here to learn more about AMY's Coordinator, Tanja Ramming.
WIFI PUBLIC HOT SPOTS IN MODOC
ADVANCING MODOC YOUTH IN THE NEWS:
Advancing Modoc Youth Awarded Child Savings Grant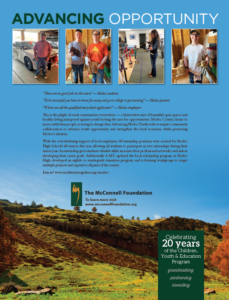 KFOI:
"Enjoy Exceptional Living" Radio Program
Hosted/Produced by Lynn E. Fritz, Licensed Marriage Family Therapist in Collaboration with Enjoy Magazine & KFOI 90.9 FM
Features "Advancing Modoc Youth" (Part of North State Together Partnership)
Guest:  Tanja Ramming, Advance Modoc Youth Coordinator, Modoc High School Counselor
 20-0514 Advance Modoc Youth.mp3
This segment of "Enjoy Exceptional Living" is provided courtesy of Enjoy Magazine, KFOI 90.9 FM Community Radio and Lynn E. Fritz, Licensed Marriage Family Therapist.
Broadcasting to Shasta & Tehama Counties
Live stream via internet at
www.kfoiradio.org