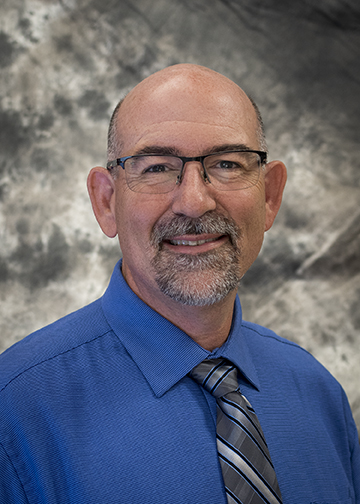 James Crandall is the Regional Director of Data Strategies for North State Together.  James is part of a team that provides backbone support to a ten county collective impact network:  Shasta, Tehama, Trinity, Modoc, Siskiyou, Butte, Glenn, Lassen, Plumas and Sierra counties.  The primary objective of North State Together is to support the Cradle to Career objectives of our county partners, with a goal of increasing the education and career attainment of our North State students.
James has been working in higher education for over 25 years.  He started at Shasta College in 1993 as a part-time classified employee in the campus print shop.  James had an astute knowledge of computers, programming, and student data systems, and was promoted in 1998 to work full-time in the Information Systems department.  He started working with the college's data and was responsible for State reporting.  In 2001, James was promoted to Research Analyst in the Research Office where he put his data skills to work developing reports for district decision making.  In 2003, due to his extensive knowledge of data and district operations, James was reassigned to Information Technology to oversee the implementation of the college's new student information system.  For the last 6 years, he served as the Director of Information Technology until coming to North State Together in December of 2019.
In addition to his extensive technology background, James is skilled at data mining, visualization, and interpretation.  He has participated in many statewide groups and committees related to his field.  James has a tremendous breadth of knowledge when it comes to data and data analysis and is a self-proclaimed "data geek."
James was born and raised in Shasta County and is proud to be a part of this community.  Both his mother and his father worked for Shasta College when he was growing up and his father worked in Shasta County public schools after leaving the college.  You could say that James "grew up" in the public school system and has a passion for the work he does because of that upbringing.
James spends his free time with his family and serving the community in which he lives.  He loves to fish, spend time at Lake Almanor, and golf.  James is extremely proud to be a part of the north state and loves the community he lives in and is happy to be giving back to that community via the work he does with North State Together.