The GRAD Partnership rural cohort newsletter
"We need new and improved student success systems and structures to enable all to thrive in pandemic-impacted times."

Rural Schools Collaborative selected NST as one
of only two regions across the nation
Funded by The Bill & Melinda Gates Foundation, this bold initiative will promote the use of high-quality student success systems so that schools are empowered to graduate all students ready for the future
Nationally and regionally, our focus is on 9th Grade year's Attendance, Behavior and Completion of courses
GRAD Partnership for Student Success aligns with K16 Grant's strategies to retain students through inclusive supports
North State Together is partnering with Rural Schools Collaborative to bring support grants to 10 rural high schools in the Northern California region:
High Schools will receive:

$5,000 support grant annually for 2 years ($10,000 total)
Support & guidance from your regional coordinator and cohort peers
Access to technical support and resources from Rural Schools Collaborative and the GRAD Partnership team

High Schools commit to:

Provide matching funds of $5,000 annually for 2 years ($10,000 total)

Adopt or enhance a student support system at your school

Share stories, successes, and challenges to strengthen work
The goal of this project is to build capacity for rural schools to design their own plans of how best to help students graduate.
Provide a best-practice framework to build school's existing strengths and assets vs. being prescriptive or requiring schools to add "one more thing" to the school year.
Each school is different and each school knows best what will work best for them. This is a true pilot with access to a group of peers to learn with you.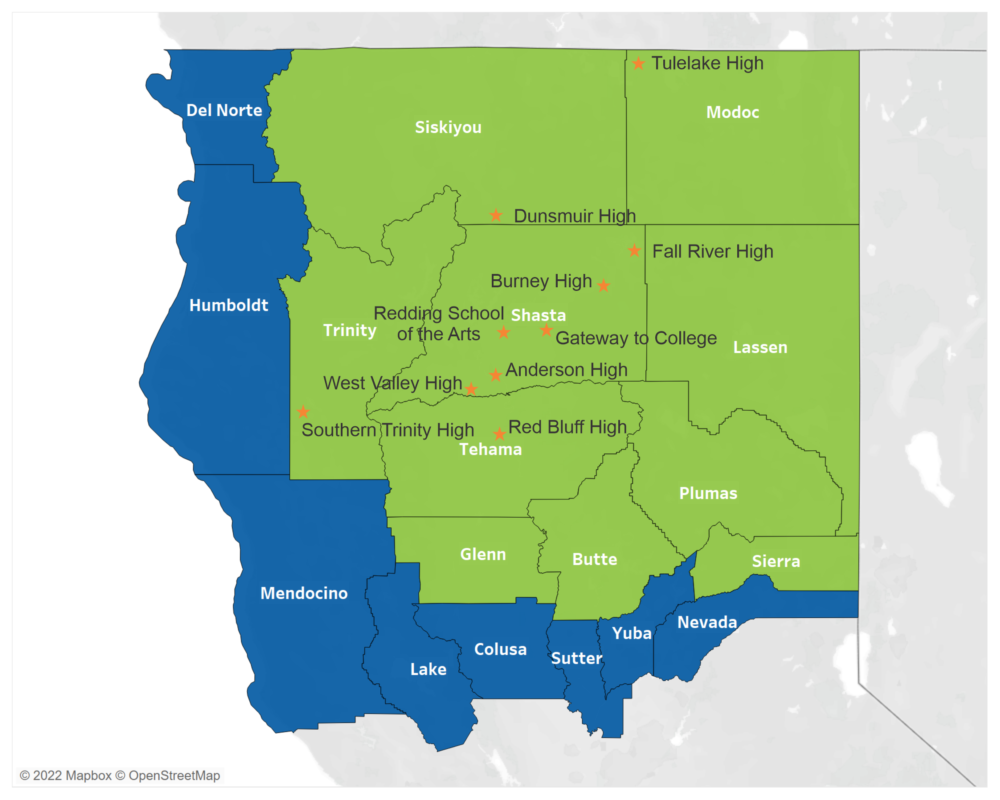 GRAD Partnership Timeline
Year 1:
Applications received to NST – August 31, 2022
Schools selected – September 9, 2022
Letter of Agreement and Matching Fund Commitment Signed & Returned – September 30, 2022
Planning Phase to identify intervention(s) & team(s) – October – December 2022
Launch/Implement Student Success System – January – June 2023
Year 2:
July 2023 – June 2024

Assess lessons learned from Year 1
Make changes based on lessons learned
Continuous improvement of Student Success System